fruitcratelabels.com
Keith Jah B CD Project
"Endangered Species"
---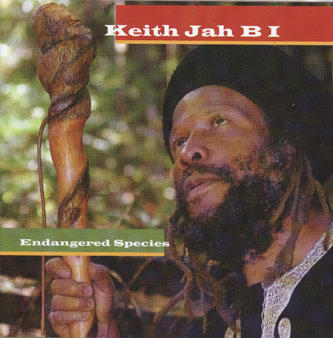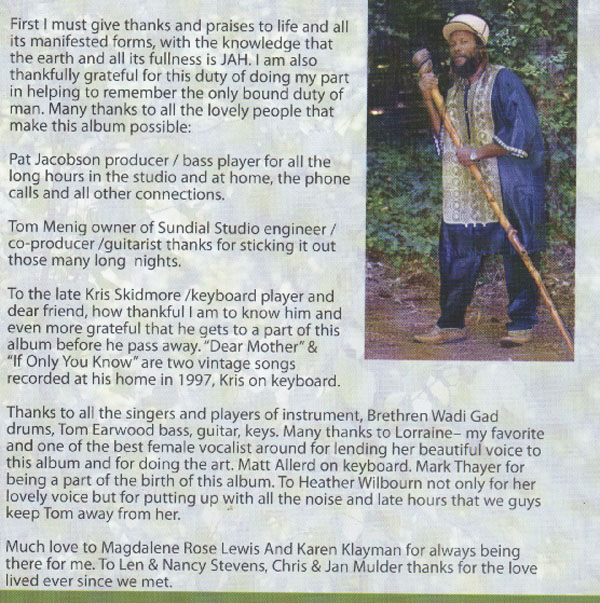 MUSICIAN CREDITS -- (Tracks in parenthesis)
Keith Jah B: Composer, lead vocals; percussion (3,4, 5, 7, 10, 13)
Tom Menig: Guitar (3 through 9, ), vocals (3, 5, 8, 9, 13), Performa keyboard (13), percussion (4, 10,)
Pat Jacobsen: Basses (2,3, 6,7,9, 13 ), vocals (2,5,7,9,10,13 ), Hammond B-3 organ (6,13), wave-drum (3,8 ), chimes (4) vocal arrangements (2,5,7,9,10,13)
Wadi Gad: Drums on all tracks , congas on track 8
Tom Earwood : guitar, bass & keyboard on tracks 4 and 8; bass on track 5
Kris Skidmore : keyboards [ 3, 6, 11,12]
Matt Allerd : keyboards [2, 7, 9]
Lorraine Gervais : vocals [2, 5 , 7,13]
Heather Wilbourn : vocals [ 3,8, 9]
Saul Rayo : vocals [ 2,5, 8]
Elena Powell : vocals [2]
All lyrics by Keith Jah b, All music by Keith Jah b except "Endangered Species," "Humpty Dumpty," "Misinformation" and "Reporting to MamaAfrica" music by Keith, Pat and Tom Menig.
Tracks 11 and 12, "Dear Mother" and "If Only You Knew" are archived performances of Kris Skidmore and Keith in the1990s. Pro-Tools digital editing tracks 11 & 12: Bruce Wheelock, Flying Whale Recording, Nevada City, CA
Producer, project manager, vocal arrangements: Pat Jacobsen
Engineered and co-producer: Tom Menig , Sundial Studio, Nevada City, Ca
Executive producer Keith Stewart
Mixed and mastered by: Tom, Pat & Keith. Recorded in fall 2006.
Creative / Art Direction, liner notes...: Lorraine Gervais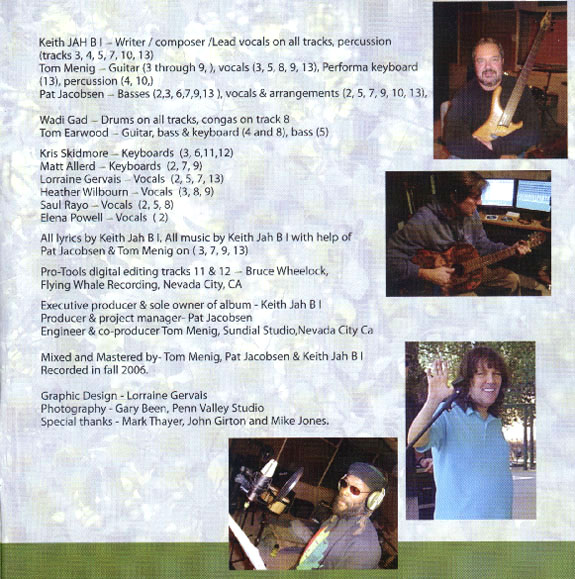 Special thanks :Mark Thayer, John Girton and Mike Jones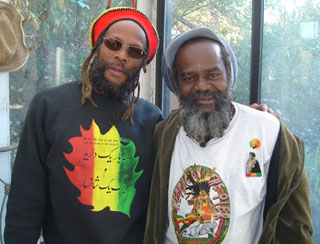 PRODUCER'S NOTE:
This CD is a blend of the "traditional" reggae style of powerful bass and drums and poignant and inspirational lyrical content, but, it also crosses into some American musical styles including rock, jazz, gospel and even African spiritual styles, and World Beat, the idea being, to present the best of the roots of reggae music, yet also to bridge the important and cross-cultural message of JAH Rastafari over musical and international borders in this new century. Keith's own personal and positive outlook upon the world is clearly reflected in his lyrics, his smile and good nature and his love for not only his friends, but all the "good people" of the world. And he should know, because in conversing with Keith about his OWN roots, his family lineage includes the strengths of many cultures, which combined, we discover, make him an "Anglo-Scottish-Canadian-Afro-Jamaican-American-Rastafarian." This is a man who "knows"of that which he speaks.
The title to this CD "Endangered Species" illustrates for Keith, that not only rare animals like owls and other creatures can be endangered species, but "good" people themselves, that is to say, people of high ideals and moral character, of high spiritual beliefs and givers of themselves to their friends and to mankind, seem to be rare indeed. Keith believes "the world is my country and goodness my religion." Martin Luther King, Jr. Inspired us with the thought of judging people not by the color of their skin, or the choice of their religious beliefs, but by the content of their charactor. I have known Keith for many years and find him to be friendly, good-humored, thoughtful, honest, talented and a dedicated friend, who loves his mother, his children, his music and poetry, and his own life, who works hard and takes pride in himself and his work. He is geniune "good people, a man of fine "character" and one of my dearest friends. Pat Jacobsen
For information on where to hear or buy Keith's music, feel free to email me here < email Pat> amd I will be happy to forward it to him straight-away.
(Last update: 2/07)