fruitcratelabels.com
WELCOME TO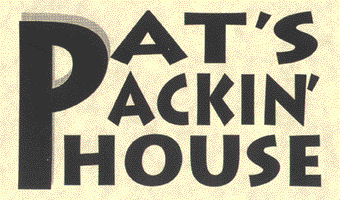 Retail Division:
PAT'S PACKIN' HOUSE
A Division of Patco Enterprises / fruitcratelabels.com
Post Office Box 791, Weimar, CA, U.S.A. 95736-0791
---
MOUSE PADS!!!
"QUALITY IMAGES FOR QUALITY COMPUTING"
"A MOUSE OF A DIFFERENT COLOR"
Brighten-up your work-space environment and give your mouse something "cool" to roll over, with a PAT'S PACKIN' HOUSE Nostalgic Image mouse pad. This non-slip rubber-foam mat gives your mouse an ideal running field on your crowded desk-top. For our Nostalgia Series, we've captured the unique art-form of vintage fruit and vegetable crate art, canning labels, wine labels, and other forms of colorful product advertising, through high-quality digital reproduction. We pride ourselves on the quality of our products and are very excited to present our new line of vibrant designs. We hope you enjoy this distinctive product. Mouse pads make great gifts, too. For questions about custom and alternate designs, please feel free to contact us. Printed in USA.
ALL IMAGES © 1998 PAT'S PACKING HOUSE / PATCO ENTERPRISES / Pat Jacobsen
Stock # NS-----------------------------------Title:
_
_
_
_
_
_
_
---
WHOLESALE GUIDELINES
PAT'S PACKIN' HOUSE mouse pads are an exclusive group of copy-protected designs, from the files of one of the world's leading collectors and authorities on American agricultural advertising art and western lithographics. All Pat's Packin' House designs and images are "Limited Edition" releases, and may change or become unavailable at any time, without notice.
The suggested retail price for our mouse pads is $19.95 (Wholesale and suggested retail prices may change at any time without notice). Retailers may retail-price them according to preference. The wholesale cost of our mouse pads changes as costs of production change. Please ask our representative for today's quote. Our customers mean a lot to us, and we are always happy to hear from you! Please email us through this link.
TERMS: All orders and reorders $100.00 Minimum. All opening orders COD or PREPAY. No returns without authorization. No returns on special orders. California sales tax will be added where applicable.
REORDERS: Popular images can be re-printed upon reasonable notice, up to 1,000 printings, which is the ceiling for our "Limited Editions." Custom images may be also be reordered on an "as needed" basis, prior to the 1,000th printing and must be paid for in advance of manufacture.
SPECIAL ORDERS: Custom designs and special orders may be placed by telephone or in writing to the address below. There is a minimum volume of 20 pads for special printings. All special orders must be paid-in-full in advance of manufacture.
Thank you for your interest and patronage. Our goal is to provide colorful and pleasing products. Please let us know how you like them.
MOUSE PADS
VOLUME ------------ WHLS. PRICE
1 - 10 $
11 - 20 $
SPEC. ORDERS (min. 20)
21 - 30 $
31 - 40 $
41 - 50 $
51 - 99 +
---

For information on other images and custom designs, visit
PATCO DIGITAL TRADING CO.
Licensing Division

LICENSING CONTRACT: We also offer image licensing oppoprtunities for publishing and manufacturers of gift items and other products, through Patco's Digital Trading Company. For more information vists our trading page, or download a copy of our contract for the particulars.
(Page last updated: 1/1/99)